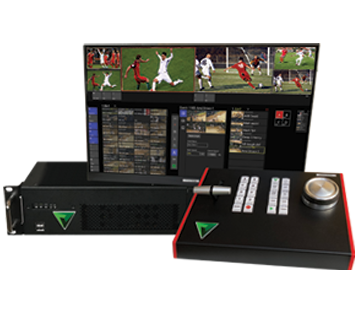 ENVIVO Replay
Live Production
---
Powerful tools that are easy to learn and deliver what broadcast professionals expect
---
---
SPECIFICATIONS
• Touch Screen User Interface
• Integrated Social Media Publishing
• Built-in Branding
• Import/export from USB or NAS
• 24/7 Feed Record
• Dante Audio In and Out
• NDI In and Out
• 8ch (bi-directional SDI) - 2RU Server
• Optional Slow-motion Controller
• License Features as Needed
• Built-in Audio Monitoring
• 24hr Loop Record 6-in/2-out
• 24p, 23.98, 720p, 1080i, 1080p,
• 3X or 4X Super Slow-mo
• VDCP / Ross Dashboard control
Turnkey solution, built on the same platform as Envivo Studio, this system is based on Windows 10 Pro, and includes a 22" Touchscreen display with Keyboard, Mouse, and preloaded software on a 2RU (17"x17") hardware server.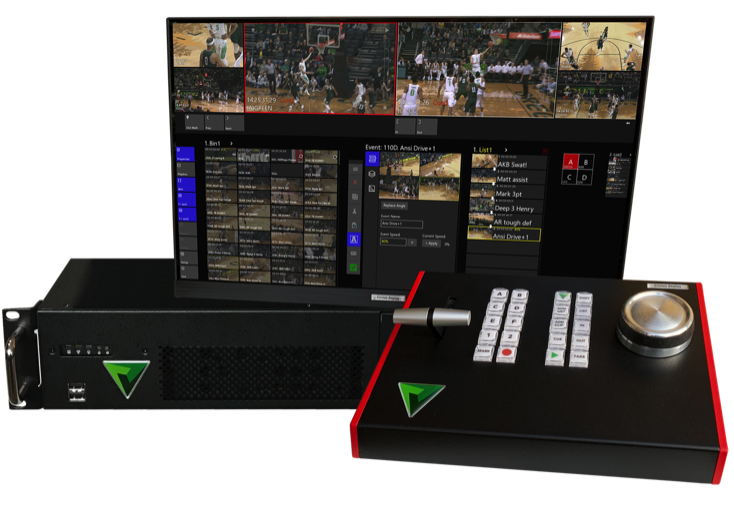 Choose between one to six inputs and mix 720, 1080i, and 1080p formats, or integrate NDI sources as inputs. 1080p sources may also be 24f, 23.98, SpF
---

Beautifully enhance sports replays with 1080p at 240fps and 1080i at 180fps. Tell better visual stories, make your fans drool.
---

Monetize the conent you capture and replay. Patented branding on the inputs as well as the outputs. Clips and playlists can inherit the brand prior to publishing.
---

Push conent directly from capture to your various social media outlets. Integrated tool lets the author publish Clips, Playlists, or Stills and includes Branding.
---

The "Wedge"
Slow-mo Controller
---
Ergonomic, Bold, Tough.