It's Live, It's Replay, It's ENVIVO



• Replay
• Studio
• Review

---
Powerful tool set
Simple to use
Brand advancement
Social Media Integration

ENVIVO
Broadcast Production Tools
Our Concept is simple…Just touch it.
If you know how to use your finger on a touch screen, you can run Envivo.
---
the Variant you've been looking for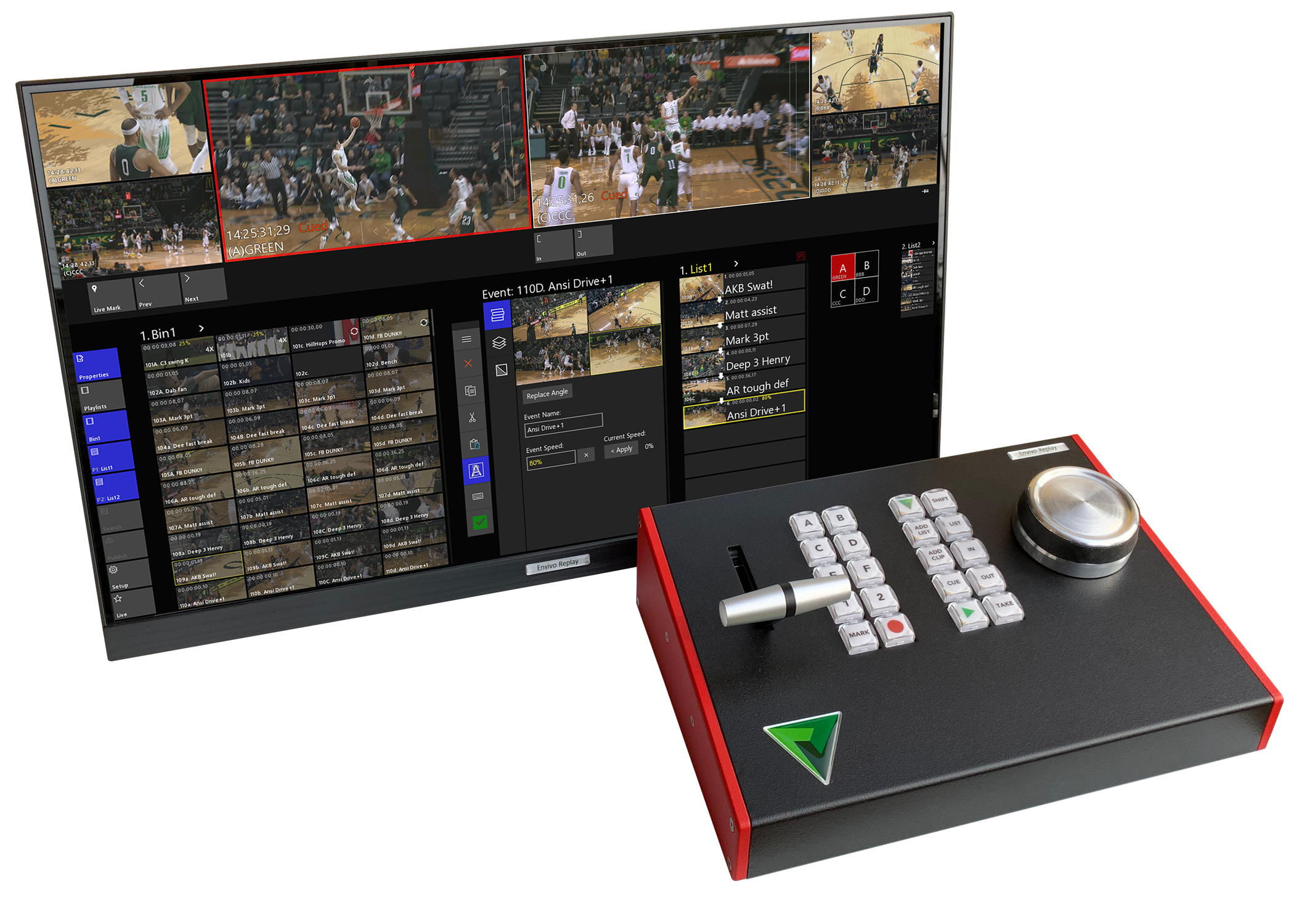 Concepts You Can Wrap Your Head Around
---
Live Event and Sports productions are part of nearly everyone's daily existence.
In some way, we all consume some form of entertainment every 24 hours. Envivo Replay is key to reaching your audience,
in either a live or recorded workflow.
◆ multiple camera inputs ◆ multiple controlled outputs ◆ file-based workflows ◆ playlists ◆ social media publishing ◆ branding ◆ includes everything you need
---
Envivo - A Complete Slow-motion Replay System

Post to Social Media
Before Your Fans Do
We seem to be in some form of competition with each other to post content and share it with the world the moment it happens.

With Envivo Replay, you can be ahead of your fans, show the world the best angle, and even put your personal brand on it.
---
It's So Easy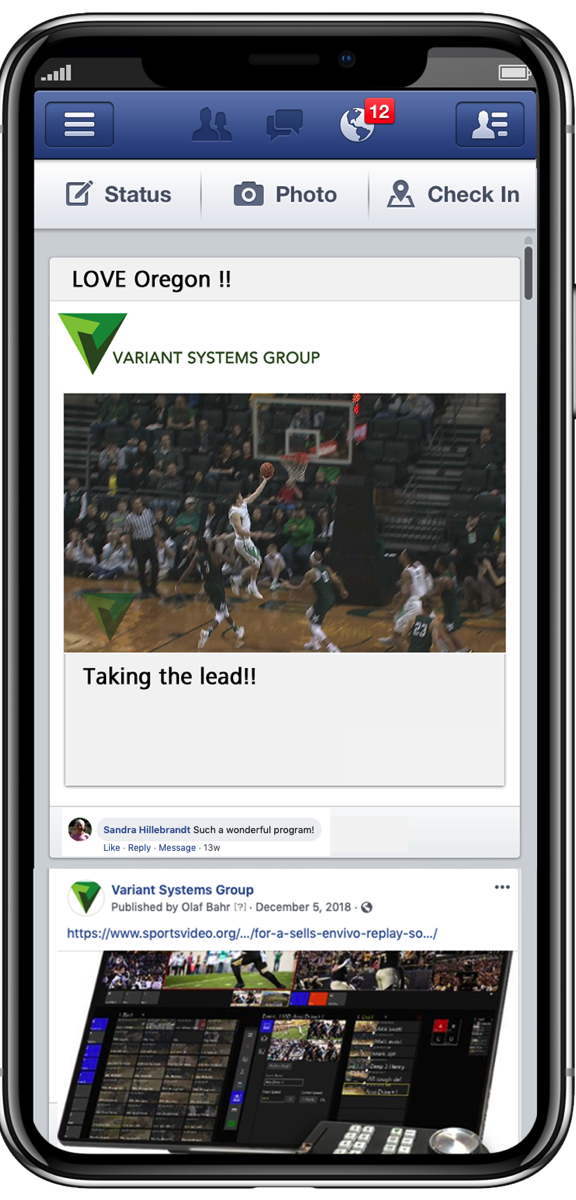 ---
Envivo Replay helps you monetize and capitalize on every moment and every image you capture on this system.

Direct capture to publication through your controlled social media outlets in 2 quick steps, Cue and Publish!
---

Remote
Production Integration
When you need to spread out
your production team,
or need to incorporate offsite staff,
Envivo is your solution.
---
the Variant you've been looking for