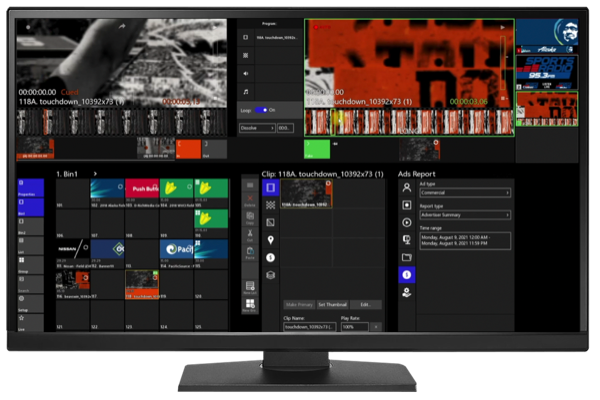 LED boards now have
a new way to display content.

Fast, Simple, Reliable.
Real-time Stats Data Integration.

- Designed for displaying graphics and video for fascia boards or LED screens
- Automatic content mapping to fit display resolution and size
- Controls and displays content to multiple displays at the same time
- Remote control of multiple units
- As-run logs for Brand Advancement
- Real Time Graphic Overlays (Stats Data Integration)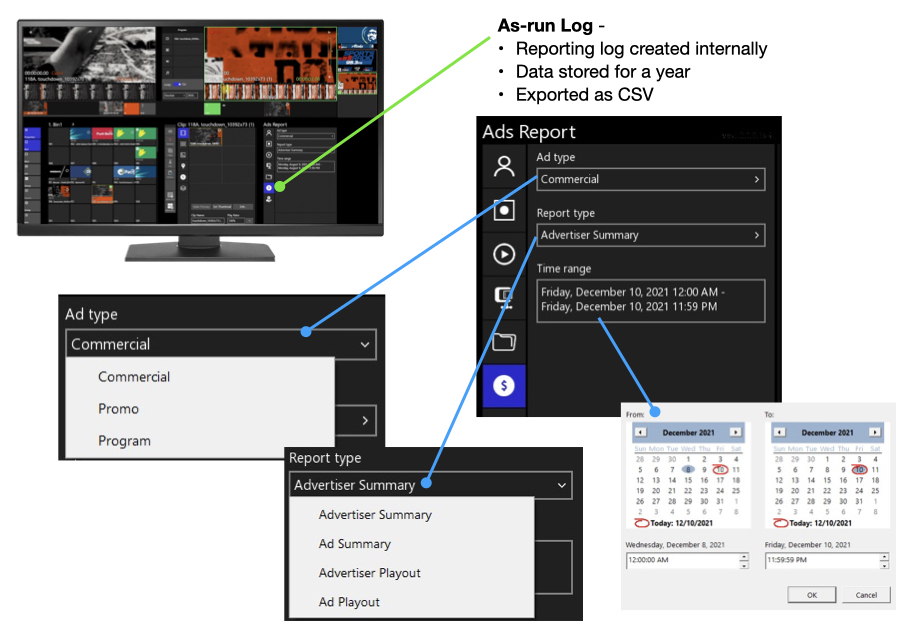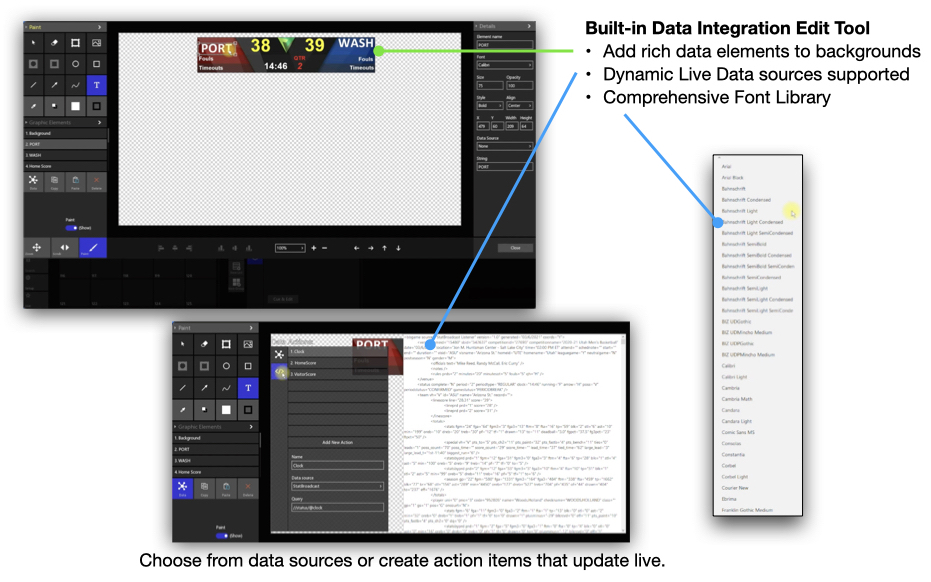 ---
Single Screen
Utilize multiple streams of video and content to create a single board.
Simultaneously drive leaderboards, video and advertising with a single recall.
Turnkey solution, built on the same platform as Envivo Studio, this system is based on Windows 10 Pro, and includes a 22" Touchscreen display with Keyboard, Mouse, and preloaded software on a 2RU (17"x17") hardware server.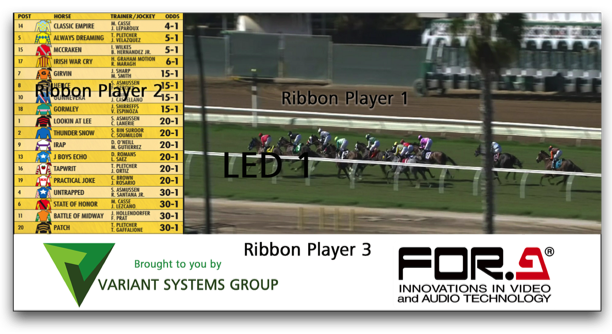 ---
Multi Screen
One stream can cover multiple physical LED boards. Many boards can be driven with content at the same time.
Drive different sized screens or control zones of a board with various Envivo Ribbon players.
Content for each sceen may be changed independently or as a group. Lists may be played out on each stream (player) channel.