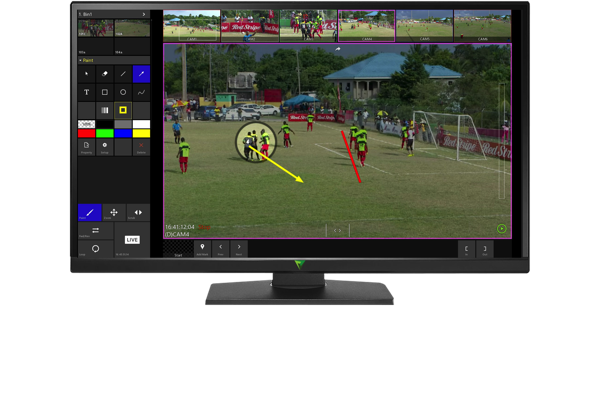 Whether it's racing, or any other sport, judicial review needs to support both on-site and remote viewing workflows. Envivo Review allows a Steward and their team to join a single operator's session with instant access to all of the recordings in sync and utilize patented zooming capabilities to enhance and fortify crucial decisions.

---
SPECIFICATIONS
• Touch Screen User Interface
• Host Online Attendee sessions
• Patented Zoom in on Any Angle
• Clip and Save Every Race
• Patented Loop-Review Mode
• Full Remote Operation Over WAN
• 8ch SDI recording - 2RU Server
• On-the-fly markers
• Full Ownership of Licenses
• Export Content to online storage
• 24hr Loop Record (Time Slip)
• 24p, 23.98, 720p, 1080i, 1080p,
• VDCP/ OpenGear Dashboard control
Turnkey solution, built on the same platform as Envivo Replay, this system is based on Windows 10 Pro, and includes a 22" Touchscreen display with Keyboard, Mouse, and preloaded software on a 2RU (17"x17") hardware server.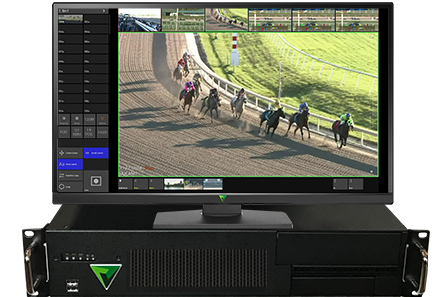 Feeds from the Event Site get recorded locally on Envivo Review.
In the Steward's Center, the operator has the option to run the system locally, or remotely over LAN or WAN.

The output of Envivo Review may be distributed to different On-site displays or Stewards may attend a Remote Viewing session from the comfort and safety of a secure location online.